Office of video production company
This interior was created for a company engaged in the production of video content: filming and photography, voice acting, color correction and editing. The company urgently needed a new working space and had less than 3 months for necessary repairs. There was another important circumstance: the company moved to a smaller room, along with all the furniture and the same number of employees and had to accommodate comfortably on 200 sqm instead of 350 sqm.
Another circumstance was that is now called sustainability: ethics in dealing with historical interiors – as the office is located on Petrovka. Brick walls remained from the old times and formed the design idea: used furniture and light: vintage lamps, including from the Dutch Dijkstra Lampen of the 1970s, the Mackintosh table, vintage chairs and armchairs from the European antique markets – all this found their place in the new space. We just added two partitions to block out the color grading room and the producers' office. The slats for the zoning of common areas were taken from the carpentry shop, remained from previous projects. We cut them in half and made partitions, reception and storage areas.
A special stroke of luck was the right color to match the rooms, which was preceded by a whole historical study, as a result of which a deliberately old-fashioned shade of yellow was found, ideally suited to the color of the main staircase in the art nouveau style of the late 20th century. The rest of the colors just came from it.
The design of wallpaper for the corridor and in the meeting room is based on the graphics of Andrei Naumov. The drawings in colored ink on rice paper were transferred into vector by the young graphic artist Polina Glynina and printed in the size of high ceilings (3,2 m).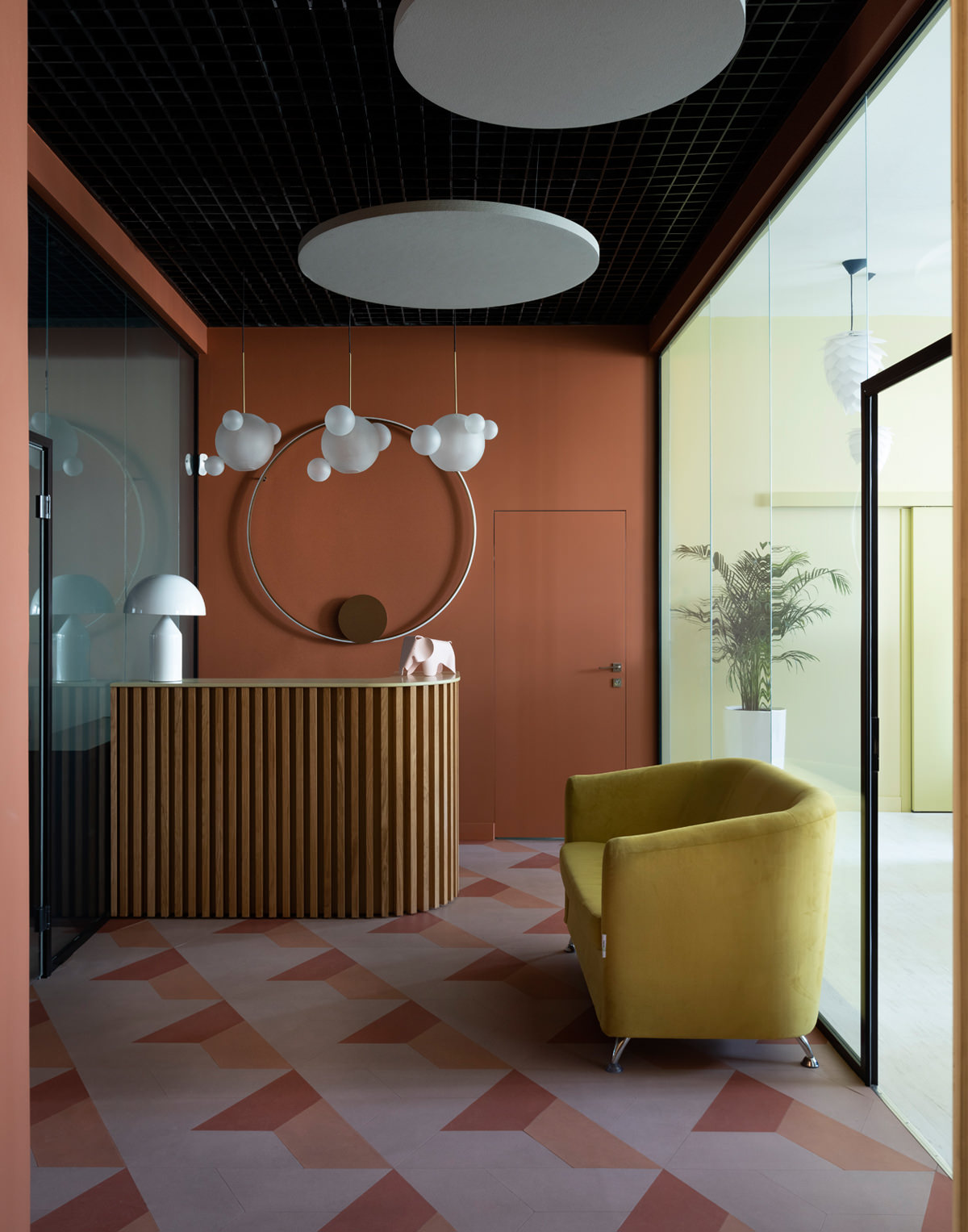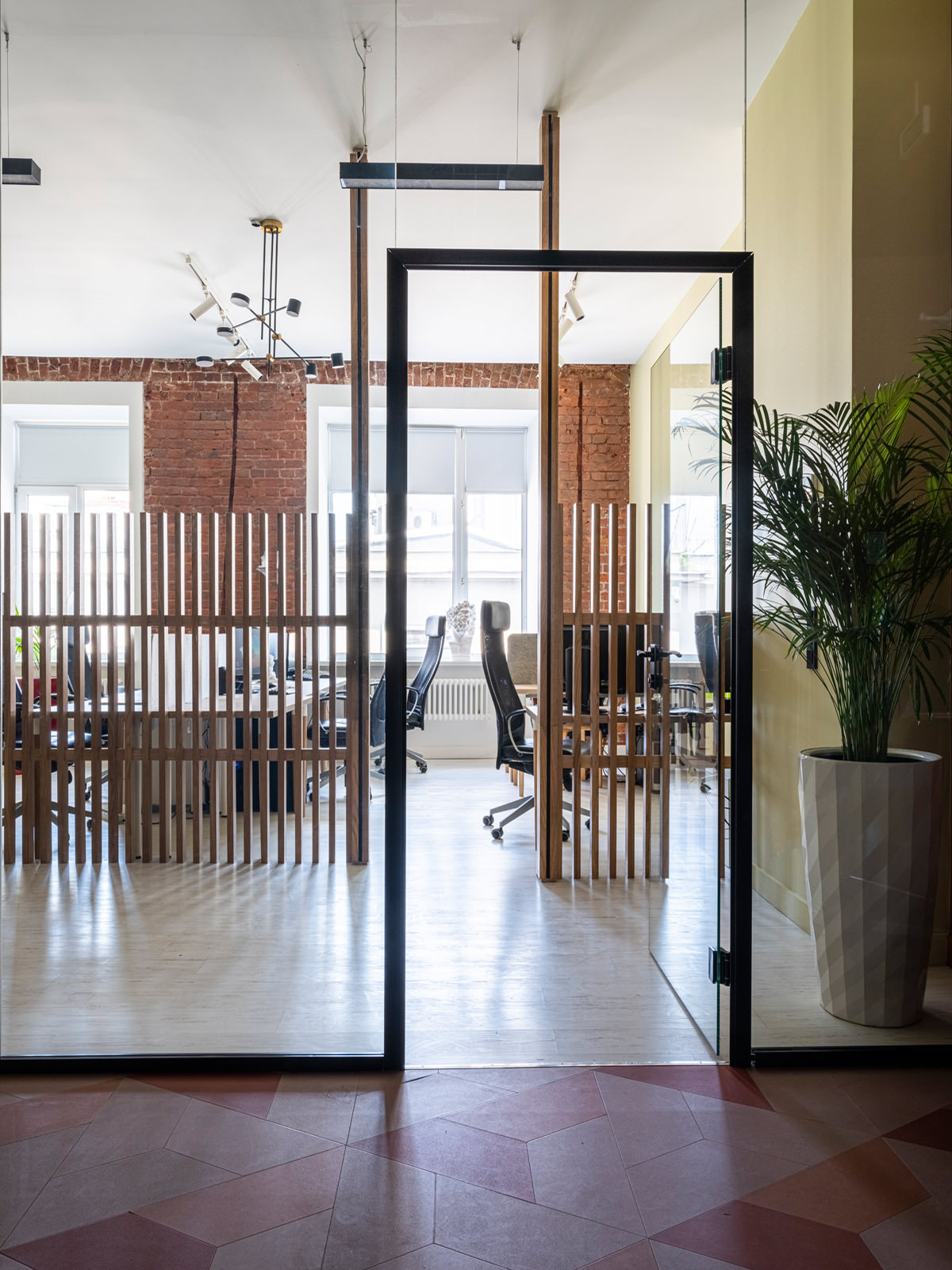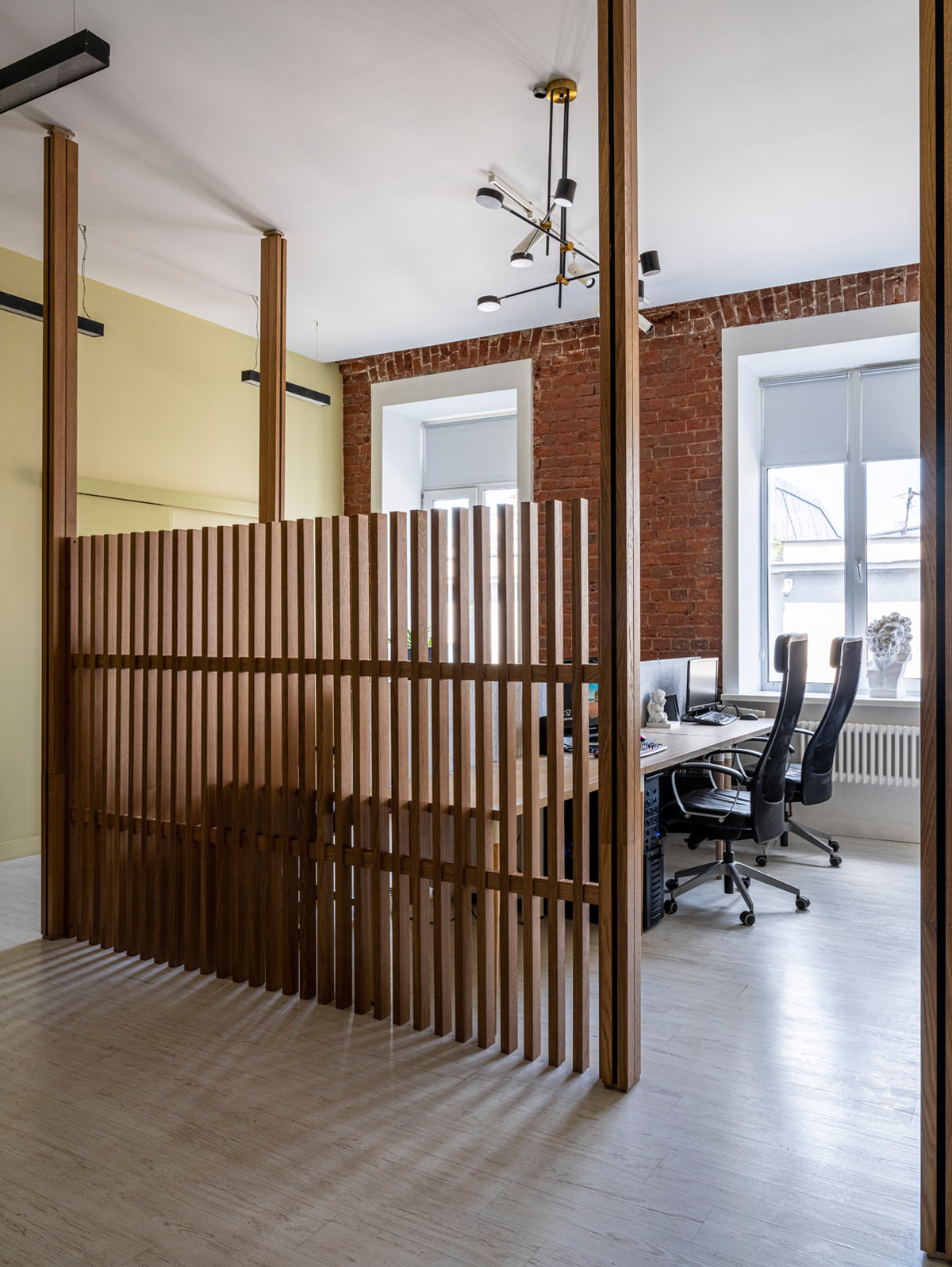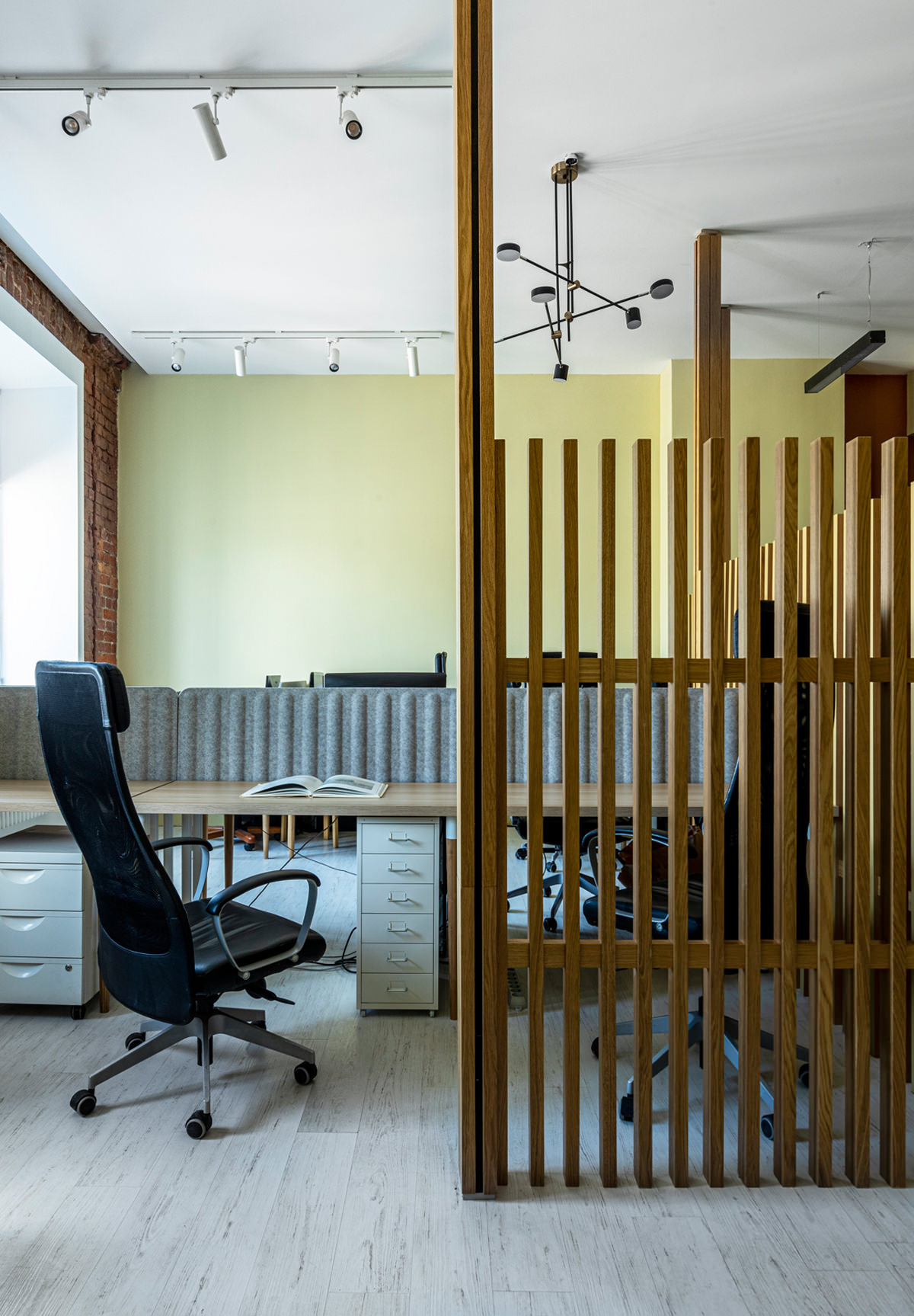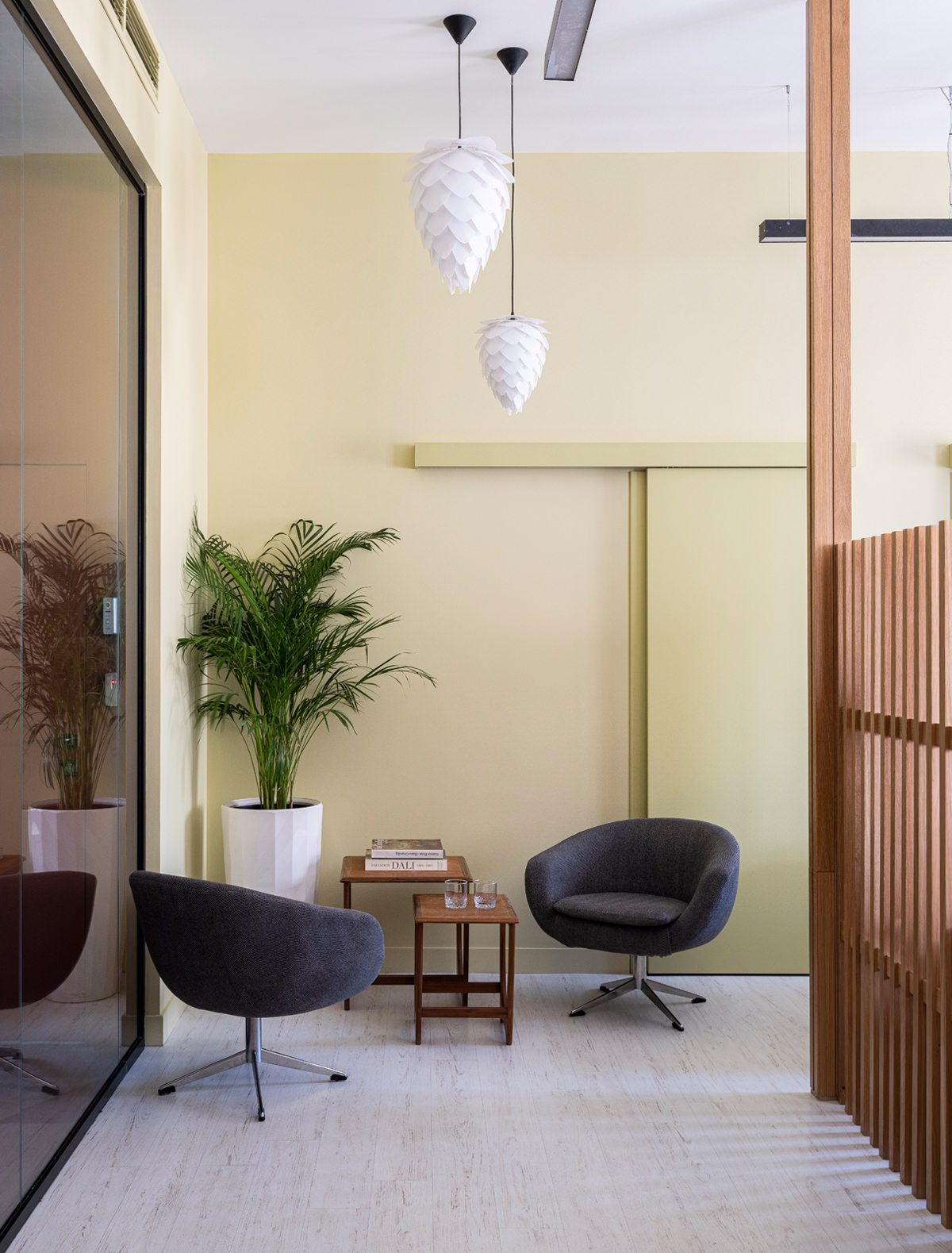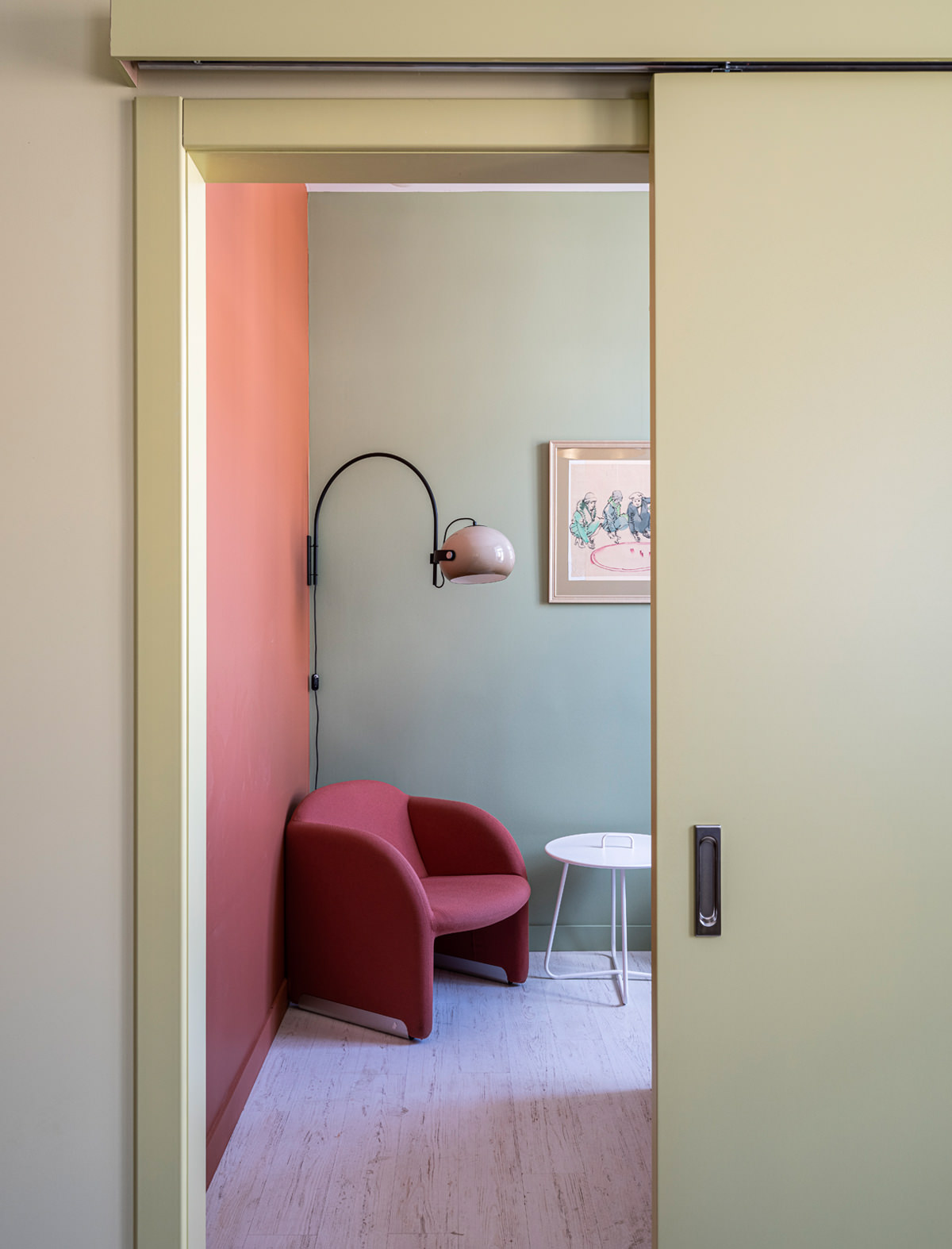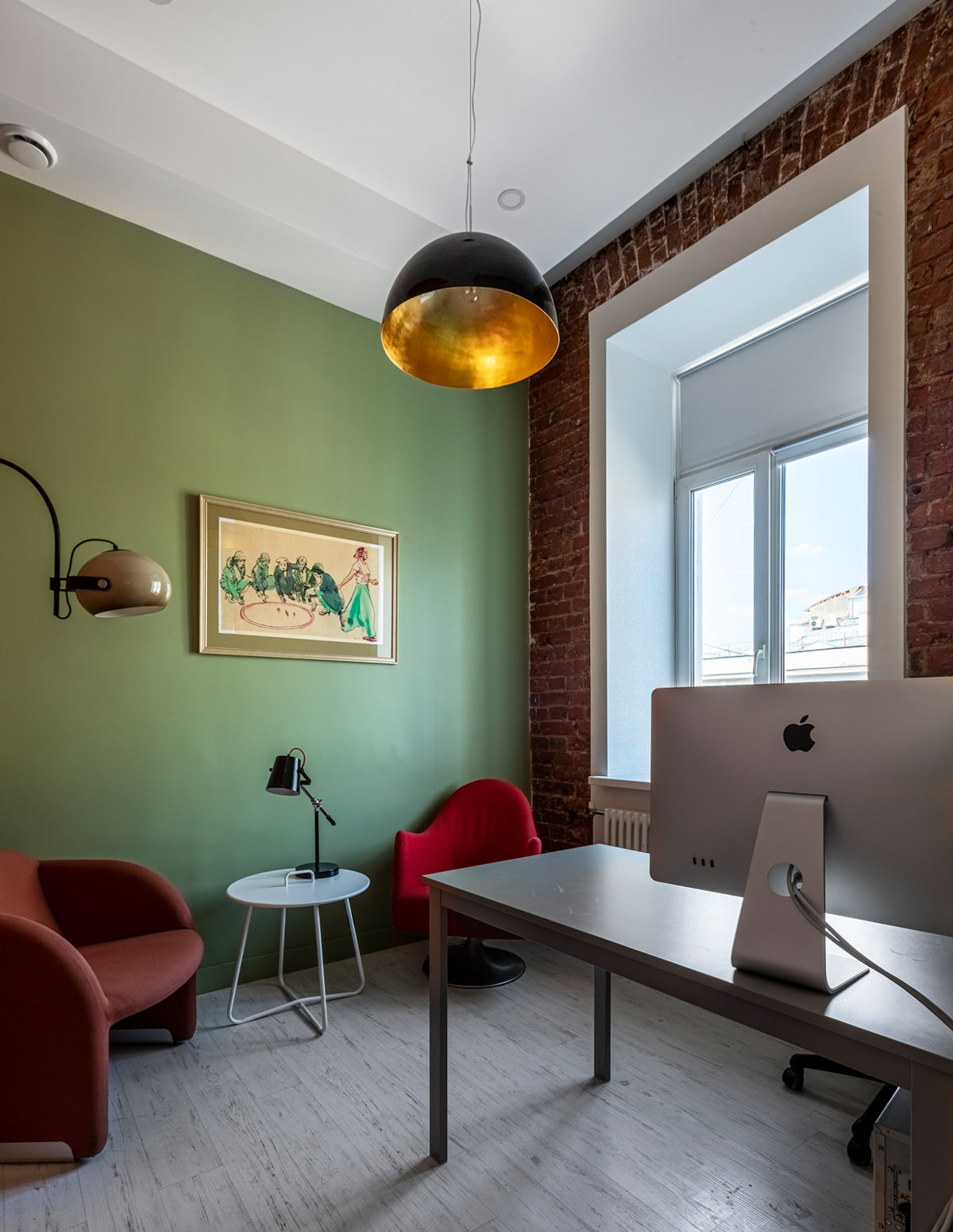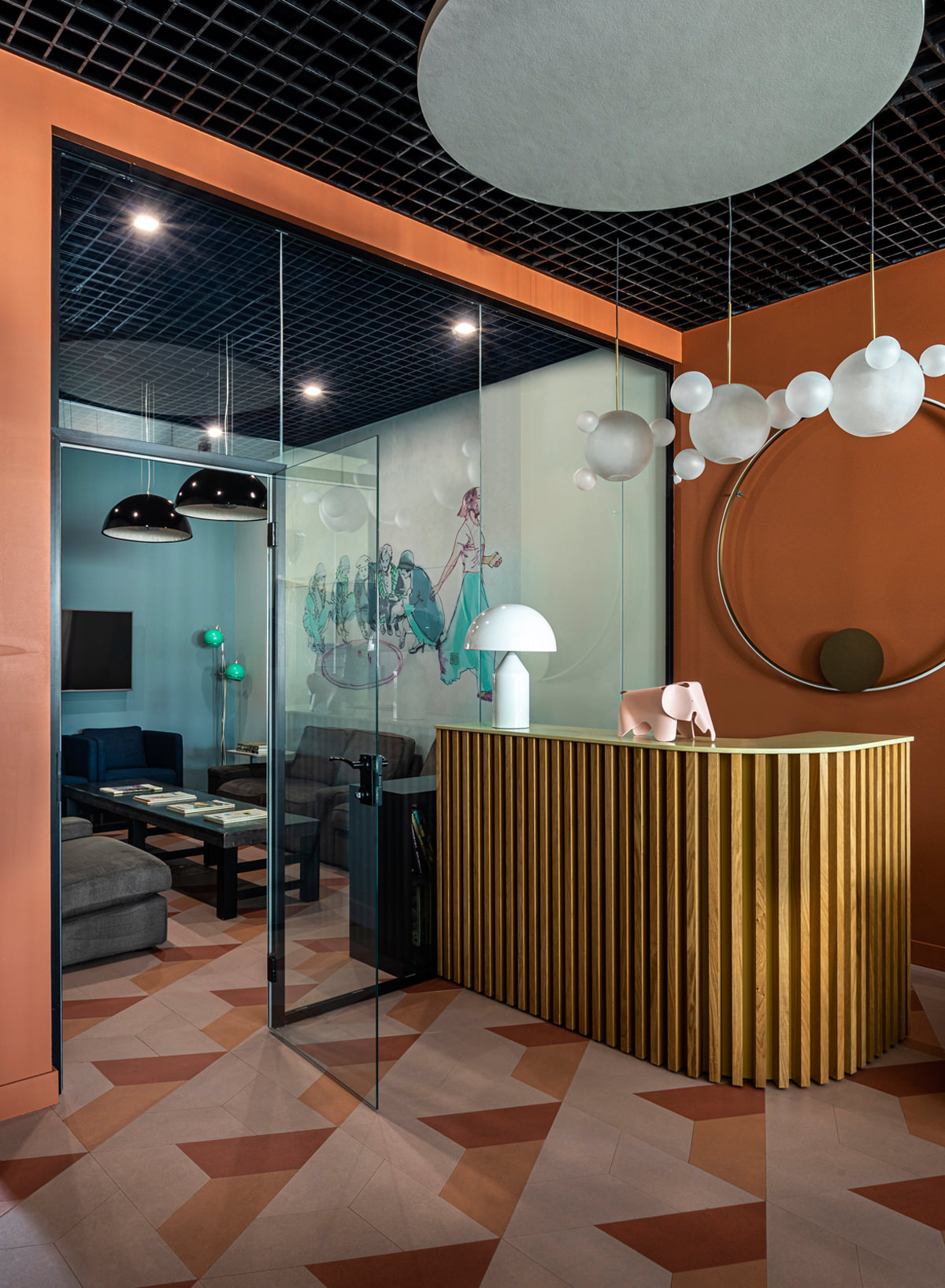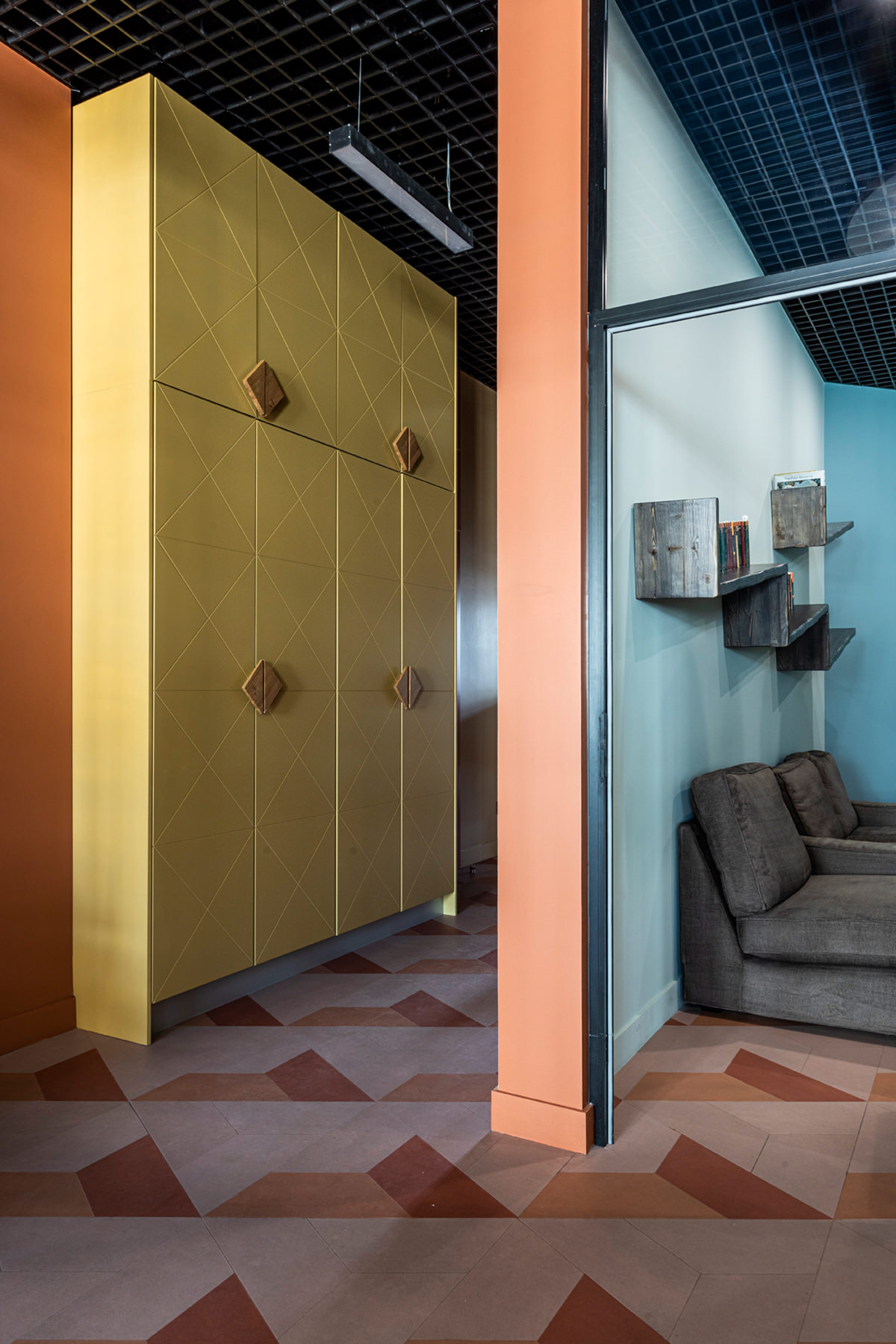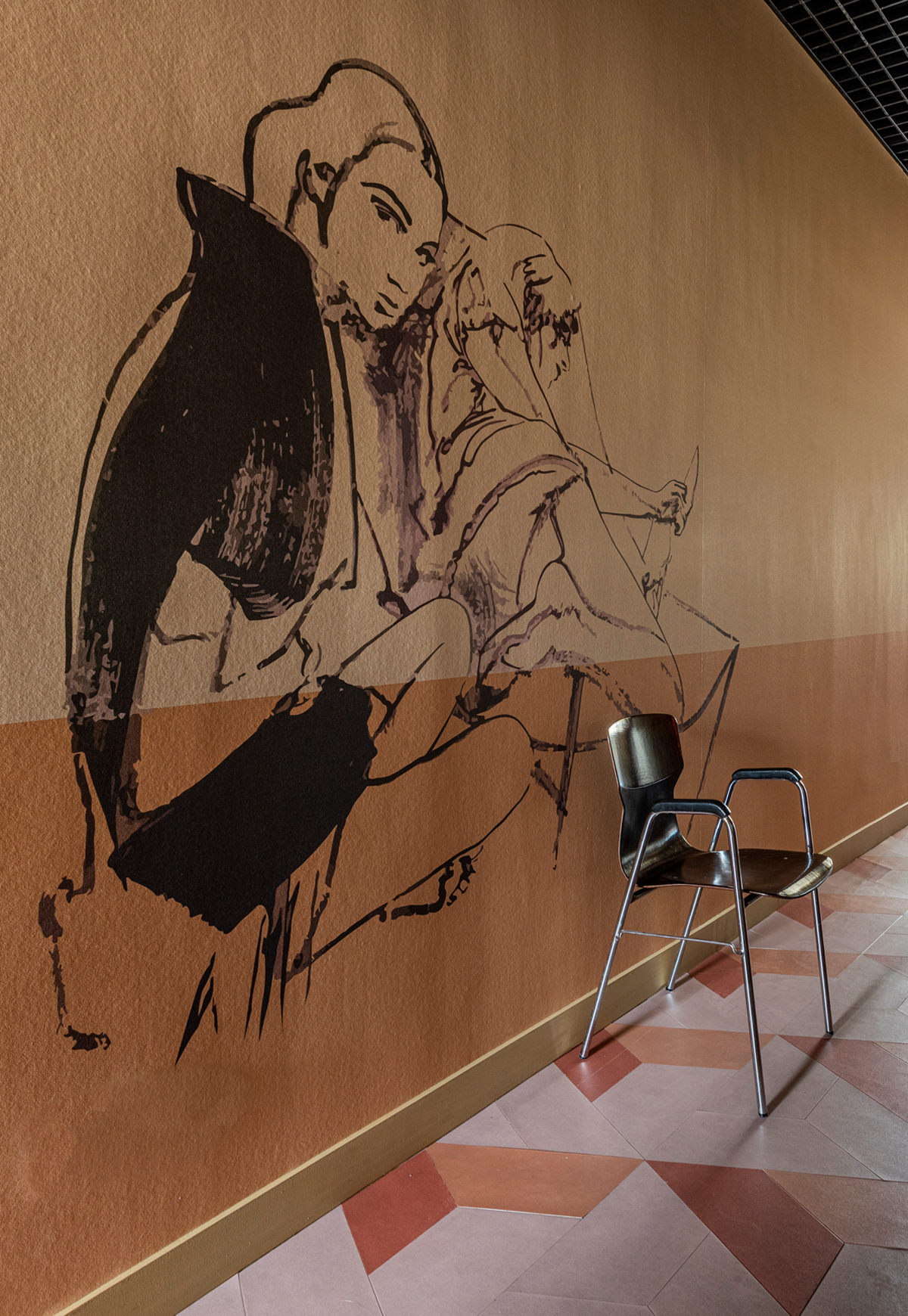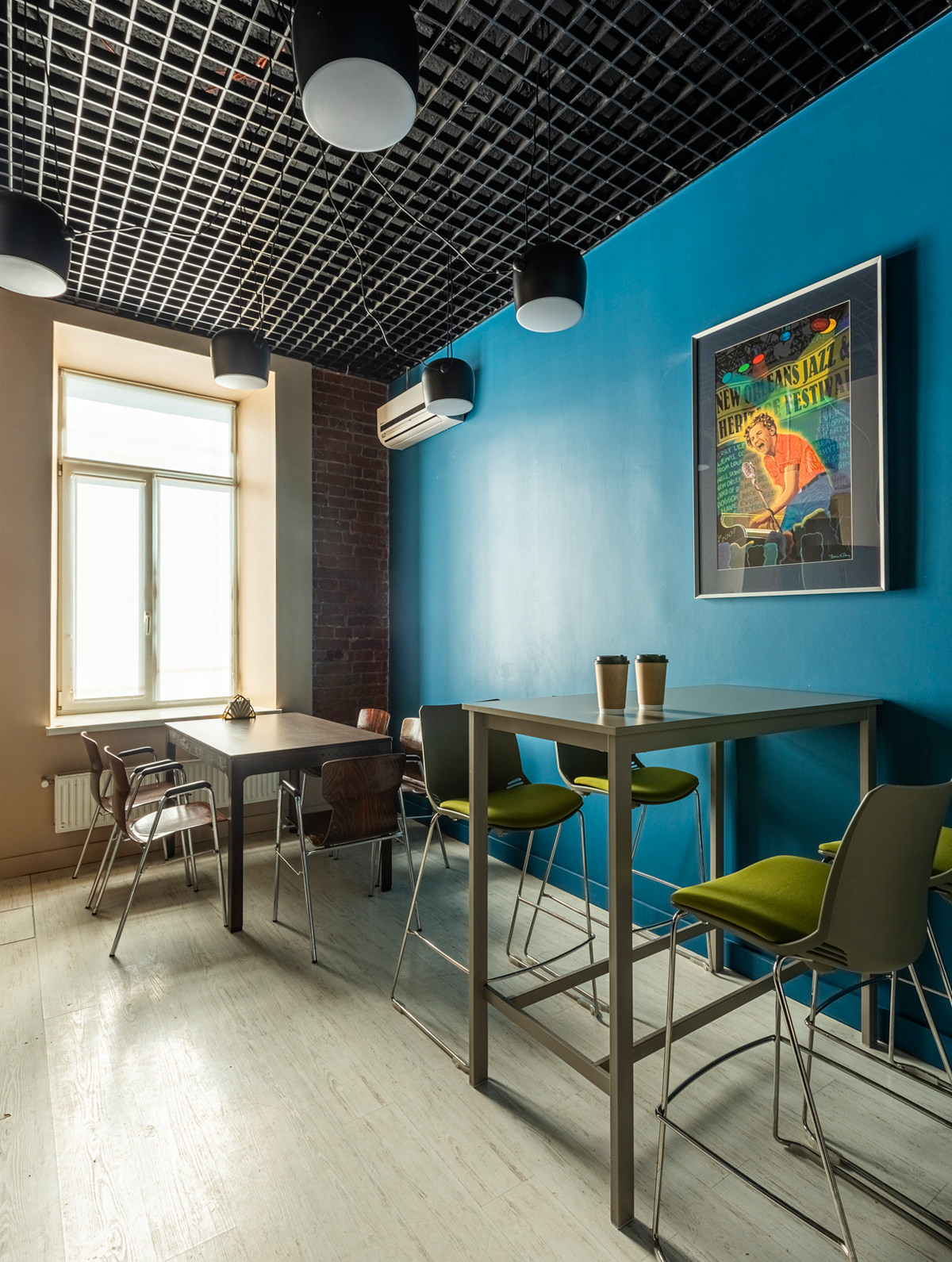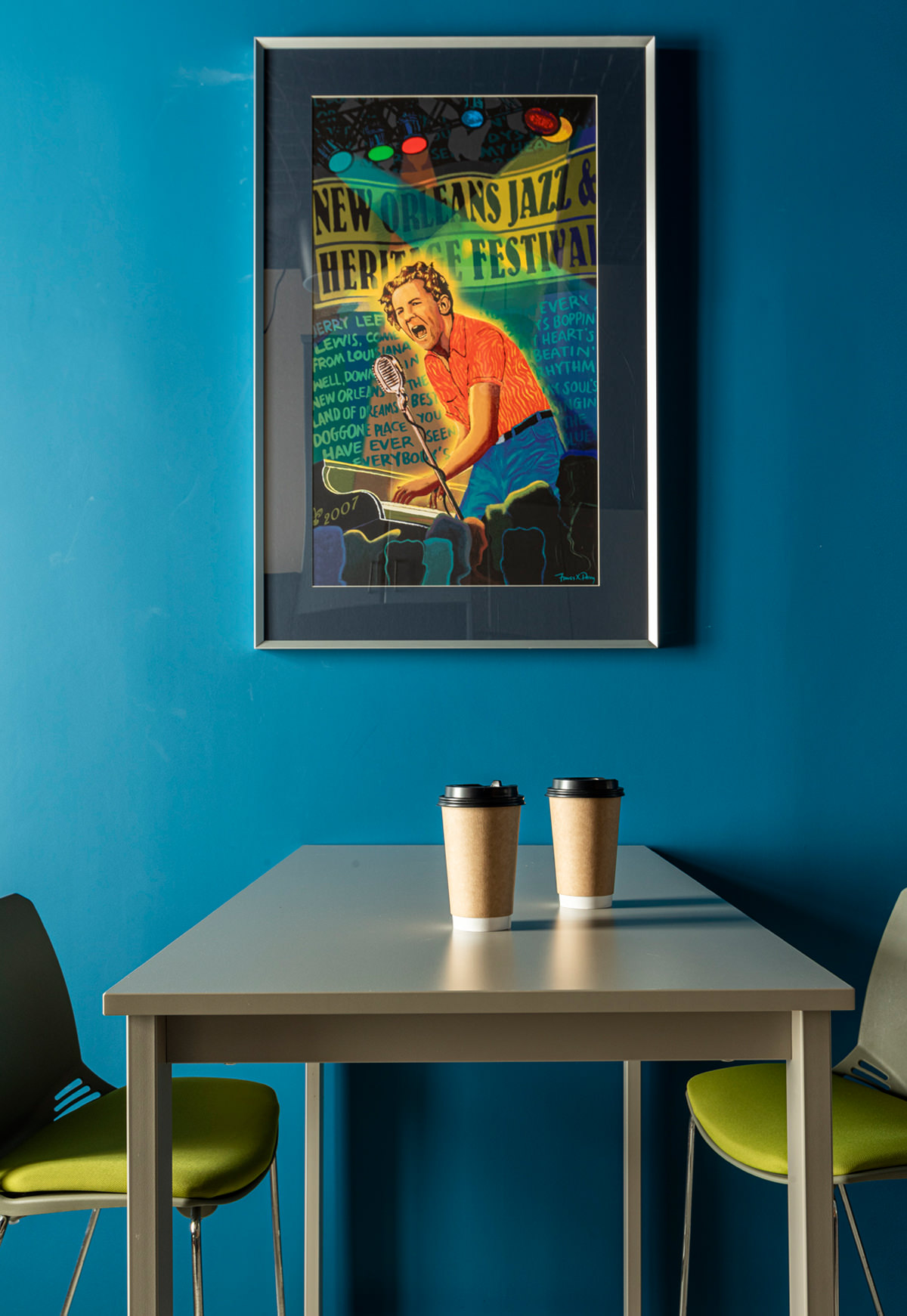 Elena Ivanova, Sophia Masalova
TWO interior design
Designers/Architects
Elena Ivanova, Sophia Masalova
Company
TWO interior design