About
Feeel Design World Prize – award for designers and creative people who build material environment.
Feeel Design company, together with an international team of professionals, has created a platform for the implementation of bold design ideas with the use of natural materials. We aim to create small series and individual items that will not break, won't be thrown away, and will last for decades, pleasing the owner's eye. In this competition we strive to get away from fashion, trends, move beyond marketing and get back to artistic design, which is object design in fact.
We want to break out of the fast fashion world and create elegant haute couture sets for those who can appreciate it. At the same time we'll discover some new bright names to the world of interior and industrial design. So all creative people who will join us on this path are welcome.
Feeel Design World Prize Philosophy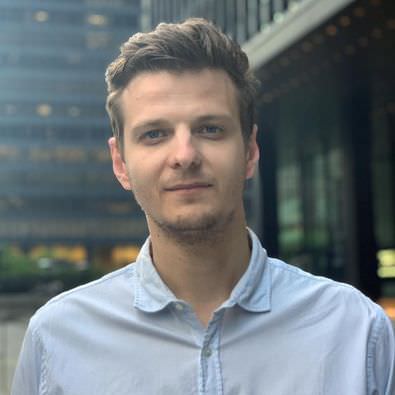 Eugene Pinchuk,
Head of Feeel Design,
the founder of Feeel Design World Prize
Feeel Design World Prize is an answer to the "disposability", "uniformity" and a rise above the moment of modern design, its dependence on meaningless trends and the opinion of marketers, who, to be honest, are only focused on sales, and are very far from understanding a beauty.
We live in the age of endless information noise and planned obsolescence, we cannot change this, but we want to offer designers, artists, creative people and, finally, customers the opportunity to live in authentic world. The material background, industrial design is what forms our environment, which appears to be not only physical, but also psychological support in a fast-paced world.
Just as the Victorian Arts and Crafts movement was once a reaction to Industrial Revolution, today we are looking for an answer and an opportunity to respond to the high-tech era. At that time, in the 19th century, everyday life was flooded with impersonal objects of industrial production. Today we live under the eternal calls to "be yourself" and "be unique" but being standardized in a way that no totalitarian dictator dreamed of – being suggested the choice only from multimillion-dollar lots of harshly promoted products of global corporations. Is it really a choice?
Like William Morris, we believe that handcrafted items with personal touch have an incomparable advantage and value. Mass production in fact leads to the unification of tastes, the dilution of aesthetics in the surrounding material environment, and even moral degradation of both creators and consumers. We observe all this in completely grotesque forms, and dystopias of Huxley and Orwell seem to be a rather toothless caricature of the modern society after that.
Similar to Arts and Crafts movement supporters we would like to find professionals with a recognizable style and unique creative techniques. We had put together Feeel Design team that is qualified for this challenge and realized that very few companies can make complex and limited items to order. We are not afraid of competition and strive to find new objects to design, ready to share our experience and discover craftsmen to create the most complex products, furniture, objects and interiors.
Morris believed that arts and crafts could improve the quality of life, and Dostoevsky predicted that beauty would save the world. Sounds rather naive after a century and a half, but we would like to find people who at least partially invest these ideals in their projects, understand the properties of materials and work with technologists properly.

In the design and creation of products by hand, preference has always been given to simplicity, laconic forms, revealing the natural, natural qualities of materials, and decor designed to please the eye has always found a place as well. We would like to embody these ideals in modern objects that could not only please the eye, but also serve for decades, if not centuries. To become for their owners sources of calmness and anchors in the stormy streams of information and changes that are falling on us every day. What kind of objects they will be, how they will look like you decide – we only outline the subject and our interest in certain products, but the final choice is up to you.

To emphasize the importance of the ideas described above, we included several categories, there the main prize will be prototype; and despite the digital format of the competition, publish the most spectacular projects in albums. In special categories, we would like to draw attention to people who, in our opinion, remain in the shadow, serving the interests of the object and interior design industry, but without them the industry itself would be impossible.
From the participants of our competition we expect the desire to combine function, rationalism, design, form and decor in their projects – both large-scale and small, as well as the use of natural materials and, above all, attention to the sences and comfort of the future owner.
We hope that our prize and ideas will attract designers, artists, architects and craftsmen, as well as supporters from all over the world. We'll be able to create objects and interiors, filled with the spirit of various arts, crafts and local traditions. There is a lack of such things today, and a true designer and artist can find oneself in this kind of creative process